showcasing
Classic Film & TV

Vehicles
The 30,000-Sq.-Ft. Hollywood Cars Museum includes opportunities for patrons to see legendary car creations including cars for "RoboCop," "Back To The Future," "The Flintstones," a bunkbed hot rod and a 40-foot pink hot tub convertible limo, which was profiled on "Lifestyles of the Rich and Famous!" And now Hollywood Cars Museum is the new home to several sparkly vehicles in its newly opened Liberace Garage! The best car museum in Las Vegas!
Hollywood Cars Museum

Big Attractions
The NEW Liberace Garage
James Bond's Lotus Submarine Car
Doc Hudson's Hornet from "Cars"
Batmobile
Delorean from "Back to the Future"
Knight Rider
Herbie the Love Bug
Chitty Chitty Bang Bang
Death Car from "Bonnie and Clyde"
Vehicles from the "Fast and Furious"
Grand Torino from "Starsky and Hutch"
Coffin Dragster from "The Munsters"
General Lee from "Dukes of Hazzard"
Tributes to "The Flintstones"
Tributes to "SpongeBob Squarepants"
Bugs Bunny's Rabbit Car
Alligator Car from "Death Race 200"
Pink Hudson Hornet from "Porky's"
Many, many more!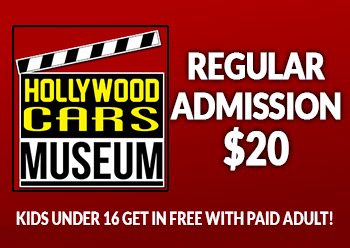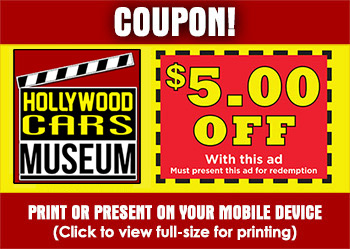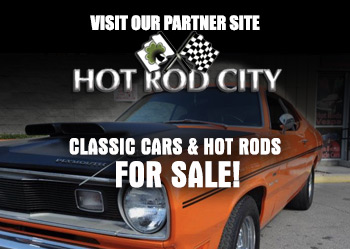 ---
The premiere location for classic cars and hot rods FOR SALE located in the heart of Las Vegas, Nevada.

HOT ROD CITY LAS VEGAS