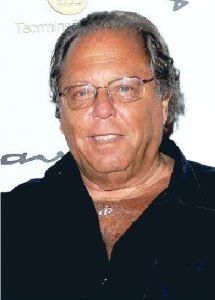 Hot Rod City Las Vegas and Michael Dezer, owner of one of the world's largest vehicle collections at The Miami Auto Museum, announce the grand opening of the new Hollywood Cars Museum Las Vegas. The recent partnering with Dezer, one of the world's foremost car collectors, has resulted in a 30,000 sq.-ft. (and still growing) museum housing vehicles that have appeared in more than 100 films, TV shows and videos. 
The museum is now home to five James Bond vehicles including the Lotus Esprit Submarine Car driven by Roger Moore in  the 1977 film, The Spy Who Loved Me, Batmobiles from both TV and film adaptations, Doc Hudson's Hornet from the animated Pixar film "Cars,""Chitty Chitty Bang Bang" from the movie of the same name,  the "Back to the Future" Delorean, the "Knight Rider" pursuit car (one of two in the world,) the bullet ridden car from the newest "Green Hornet" movie, "Herbie the Love Bug," "Bonnie and Clyde's" death car from the movie, and vehicles from the first film in the "Fast and Furious" series, including one that was driven by the late Paul Walker.
Wild masterpieces from beyond the realm of Hollywood and our imaginations include a bunk bed hot rod, the Red Baron, a piano car, surfbuggie car, and a 40 foot pink hot tub convertible limo, which was profiled on Lifestyles of the Rich and Famous.
The Hollywood Cars Museum features some of the most recognizable and unique cars used in the entertainment industry. In addition to the vehicles featured in Tim Burton's "Batman Returns,""Knight Rider" and "Back to the Future," you'll also see "Robocop" cars, and TV commercial cars such as Taco Bell. The Hollywood Cars Museum vehicles have been displayed in more than thirty countries around the world.
Visitors can also see cars from TV shows such as, "The A Team," "Hardcastle and McCormick," the Grand Torino from "Starsky and Hutch," the coffin dragster from the "Munsters," and the General Lee from "Dukes of Hazzard." There are also tributes to SpongeBob Squarepants, the Mater tow truck from the animated movie "Cars," Bugs Bunny's Rabbit Car and the Tasmanian Devil Car.
Other vehicles on display include the Alligator Car from "Death Race 200″ and the Pink Hudson Hornet from "Porky's." In all, the Hollywood Cars Museum houses more than 100 cars worth a total of several million dollars.